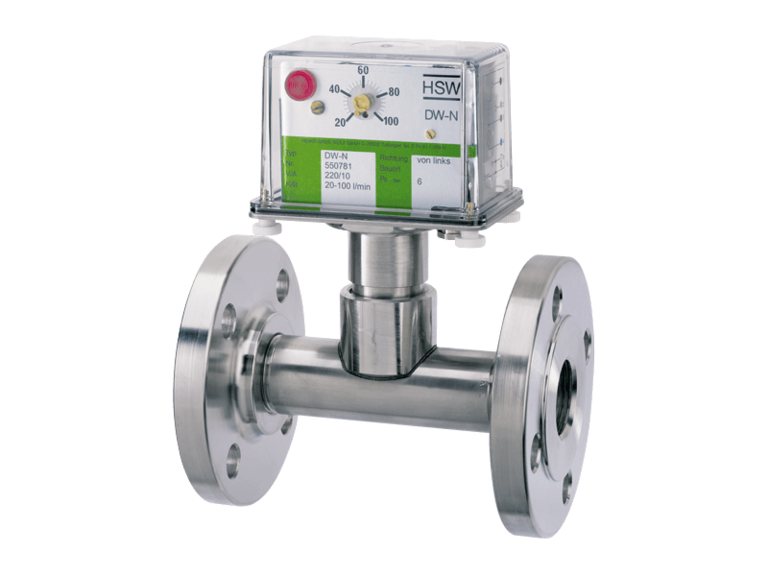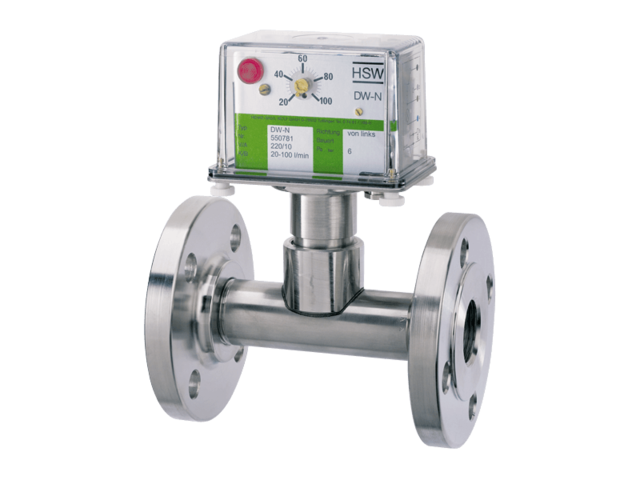 Flowswitch DW-N
Reliable monitoring! Easy to use!
Flowswitch with adjustable switching point and optical switching dis­play using glow lamp. The DW-­N is based on the extremely reliable way deflection system. The pendulum system with the pressure plate (deflector) is moved by the flowing medium against the strength of a spring.
Flowswitch DW-N
A metal bellow seals the system from the medium to the measuring and display part. The movement transmission is done by force. A micro-­switch arranged in the measuring part and a control lamp are activated. Corresponding switching processes are triggered by this micro­-switch.
If the T­-part of the DW­-N device types is affected by calcification, de­bris or dirt, there is a message 'no through­flow'. This means that it is virtually impossible for the system to stop in a position in which flow is indicated but where there is none.
simple adjustment of the switching points in accordance with small scale
compulsory movement transmission to the micro­-switch
hermetic separation of the medium from the micro-­switch using the bellows
insensitive to pollution and magnet fields
high electrical resilience
maximum operating reliability and serviceability
can be supplied for all flow directions and installation positions
also available in Ex-version
Version with two switches is available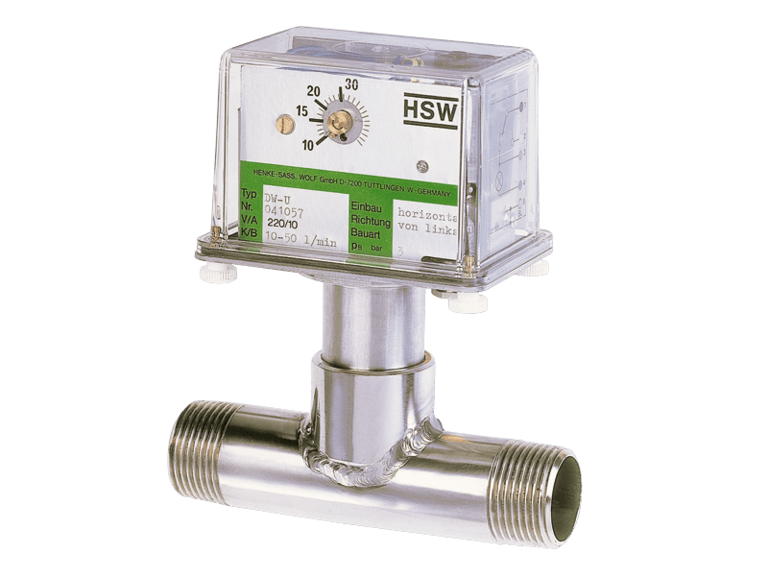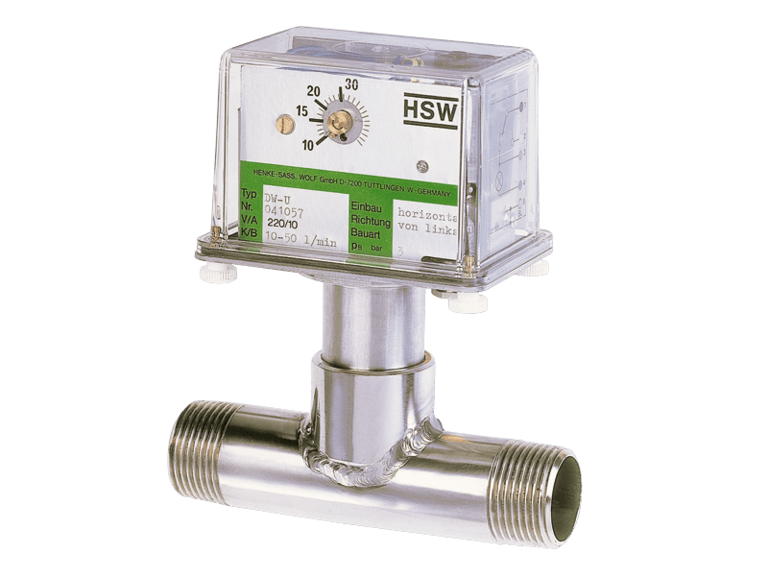 1 / 2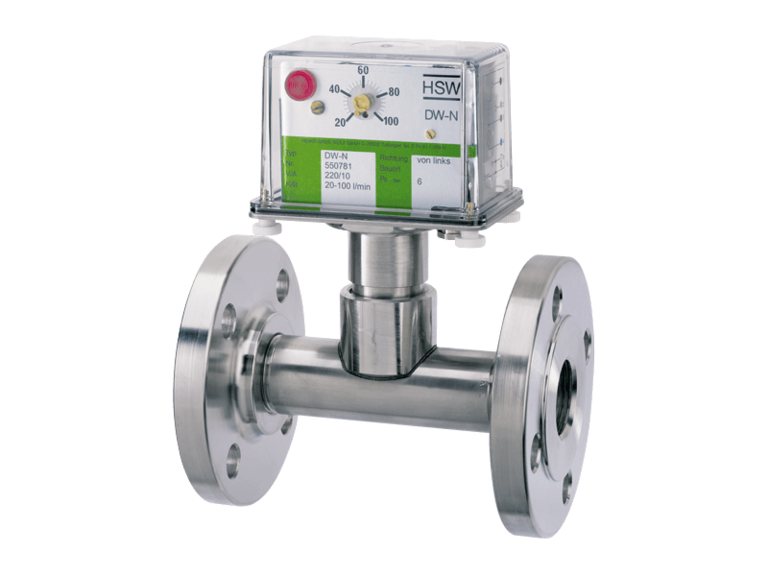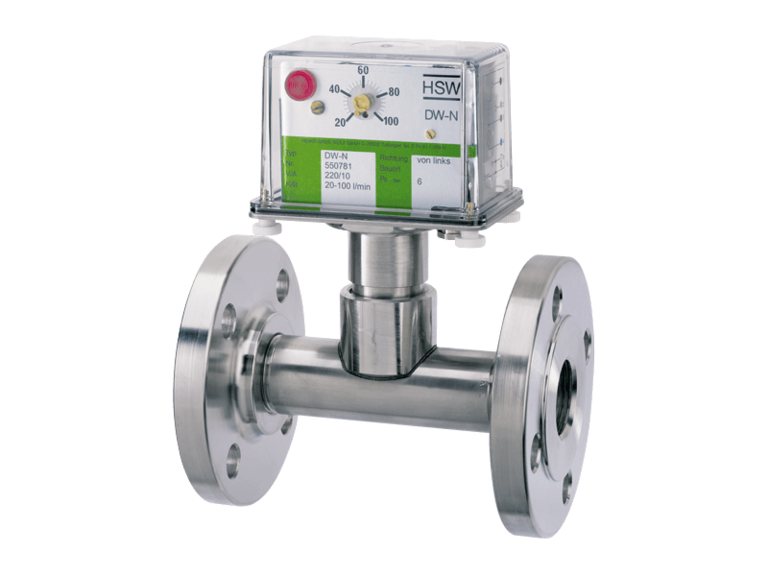 2 / 2