Syringes for intraligamental anesthetics

As an innovative and leading manufacturer of medical products Henke Sass Wolf is well-known for high standards of quality and excellent price-performance ratio. For decades also within the range of dental syringes for all applications and patented systems with pressure limitation for intraligamental anesthetics.
Our own development and the latest production technologies are the guarantee for our products meeting the requirements of our customers and complying with technical standards. The HSW HENKE-JECT® with and without pressure limitation, the HSW LIGMAJECT® and the HSW SOFT-JECT® micro-dosage wheel syringe was especially developed for ILA and guarantee maximum standards and safety in their application. HSW has been a pioneer and innovator of the ILA method for many years.
Which needles are appropriate for ILA syringes?
27 G or 30 G needles with a length of 8 mm, 12 mm or max. 15 mm
You can find further information about the topic 'ILA method' here:
www.il-a.info
www.Intraligamentaere-Anaesthesie.info
www.Intraligamentaere-Anaesthesie.de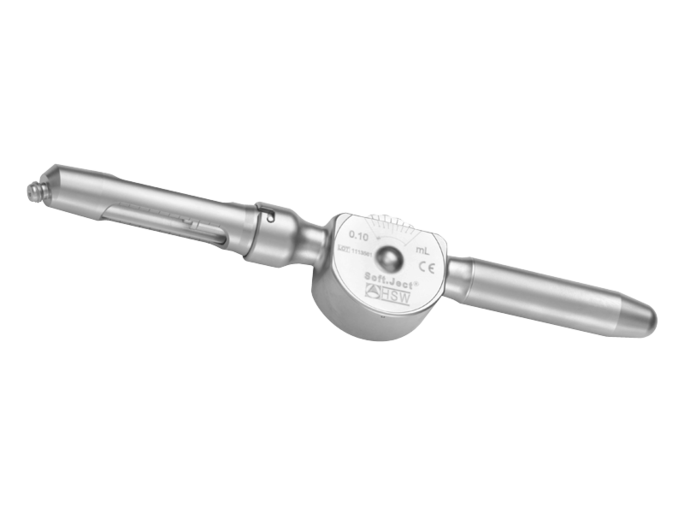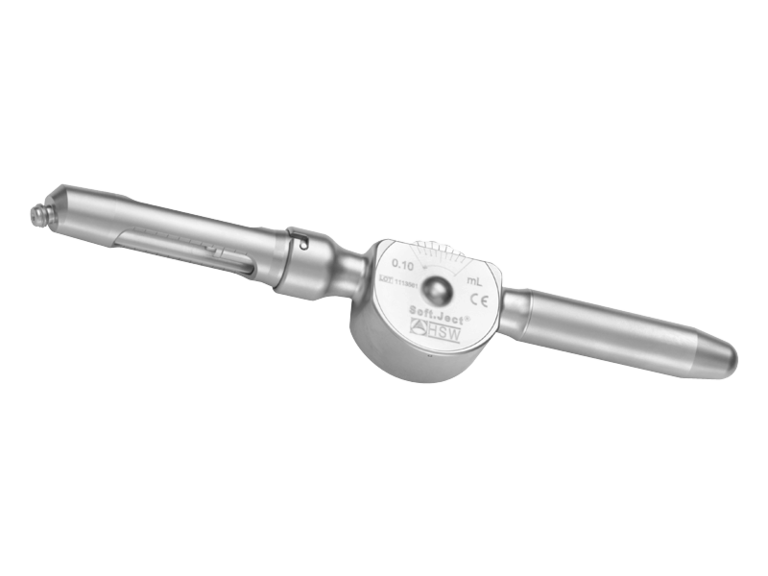 HSW HENKE-JECT® Micro-dosage wheel syringe