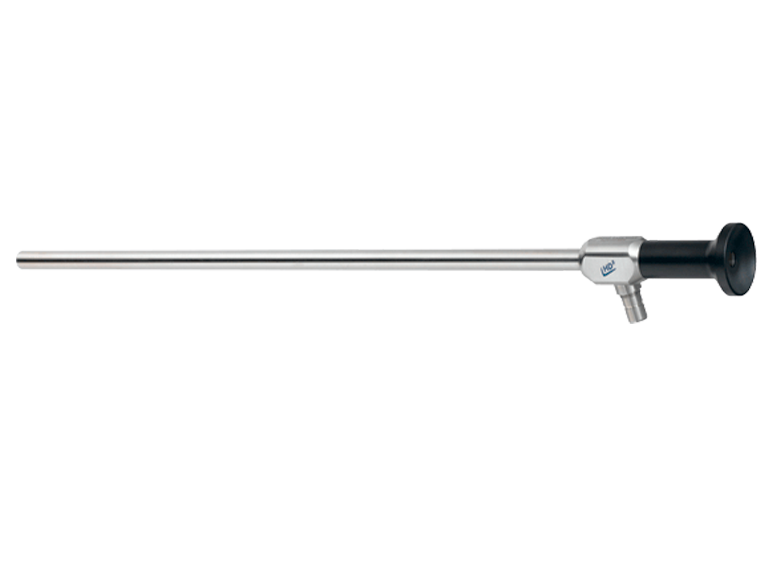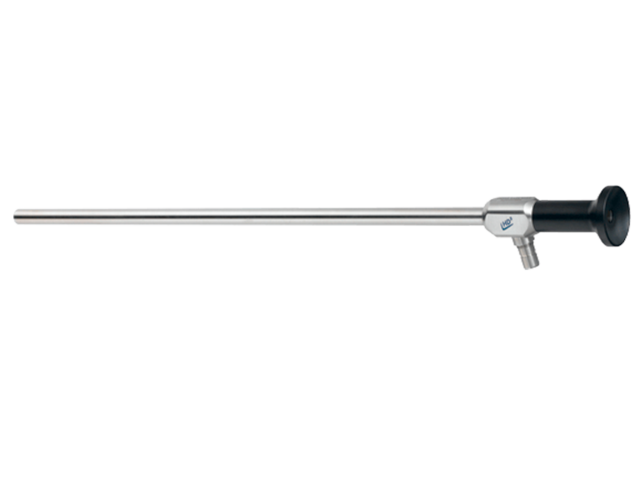 HSW endoscopes for diagnostics and therapy in Laparoscopy
Laparoscopes from Henke Sass Wolf are used in minimal-invasive surgery and were specially developed for this sector. Illumination of the operating area and its imaging are crucial to detail recognition and natural color rendering. Precise detail and color are necessary for accurate diagnostics and safe surgical intervention. With their different viewing directions, diameters, lengths and compatibility with common medical instruments and camera systems, the laparoscopes can be used for virtually all types of diagnostic and operative intervention in laparoscopy.
In addition to excellent autoclave reliability, laparoscopes from Henke Sass Wolf are mainly characterized by their brilliant optical properties and exceptional image brightness. In conjunction with current camera systems, this results in high resolution and clear images with a high degree of detail.
The latest generation of laparoscopes was especially designed for use with 4K/UHD camera systems. Those third generation laparoscopes fulfill all requirements due to the increased image quality.
Autoclavable Laparoscopes
5.5 mm Laparoscope
10 mm Laparoscope