Single-use syringes
Safety for all users: applicable in the veterinary, laboratory and human medicine sector

As one of the world's leading manufacturers of disposable syringes, Henke Sass Wolf
offers you optimal application safety, functionality and value for money. The especially
high product quality of our disposable syringe programme is based on decades of
experience, continuous innovation and intensive contact with medical practice. Disposable
syringes from Henke Sass Wolf guarantee the finest possible dosage and absolute
tightness. Exclusive utilization of thoroughly tested, chemically stable materials from
leading European manufacturers ensure uncomplicated application across the entire
therapeutic spectrum.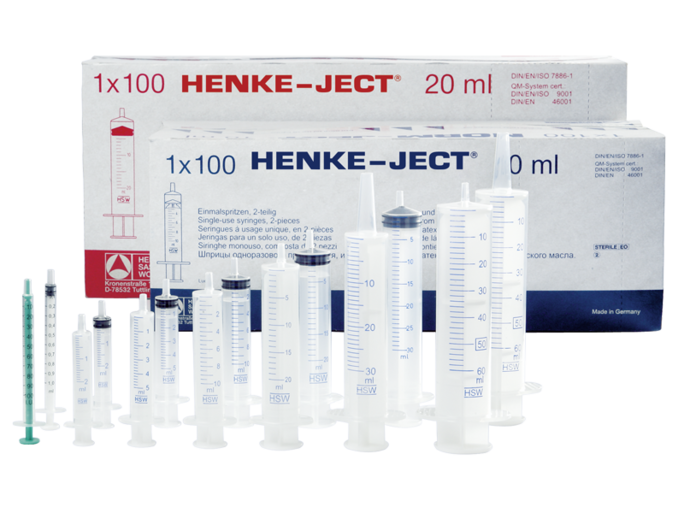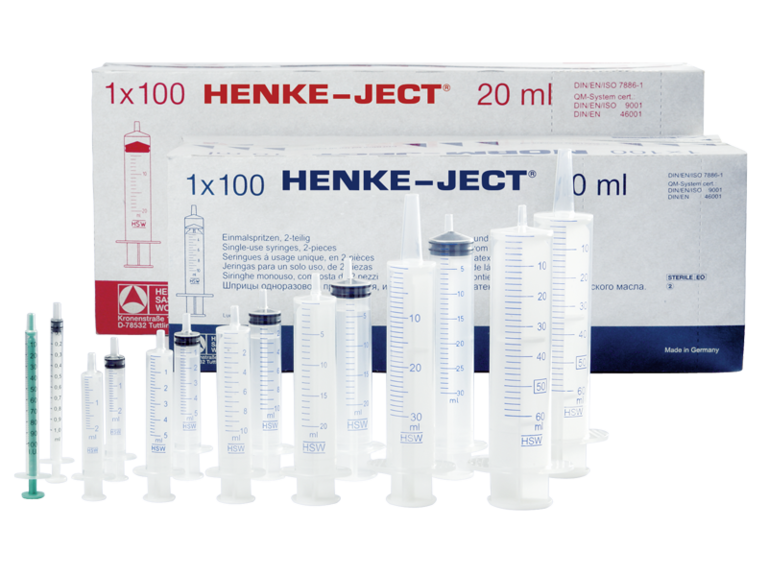 HSW HENKE-JECT® – two-part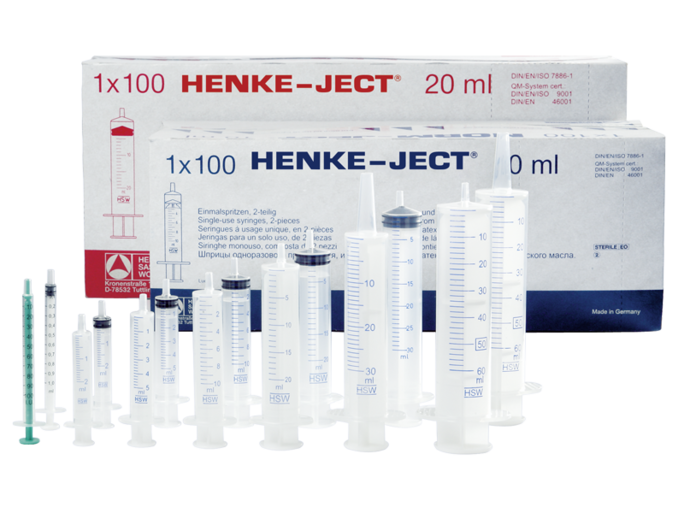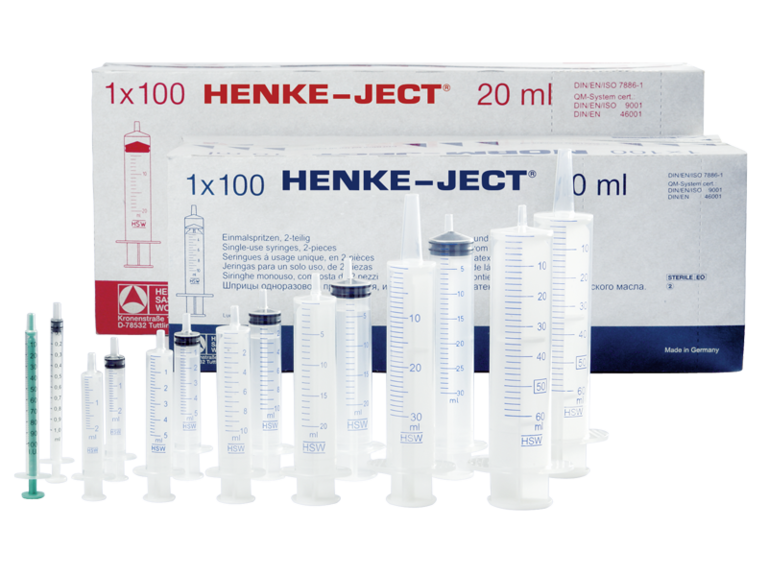 HSW HENKE-JECT® – three-part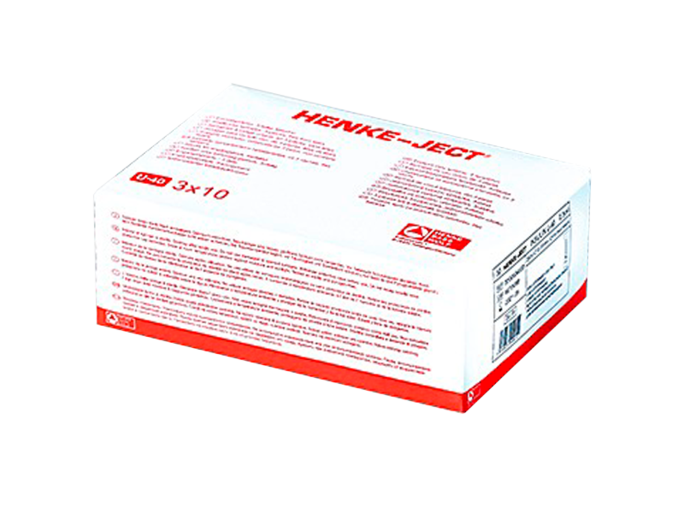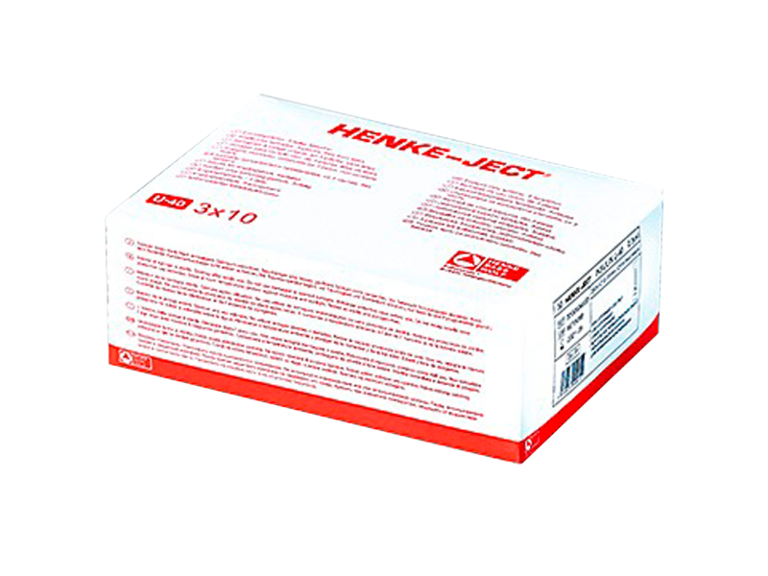 HSW HENKE-JECT® Insulin syringes – 0.5 ml / 1 ml