Medical endoscopes from the technology leader.
Ingenious solutions for surgeons and patients.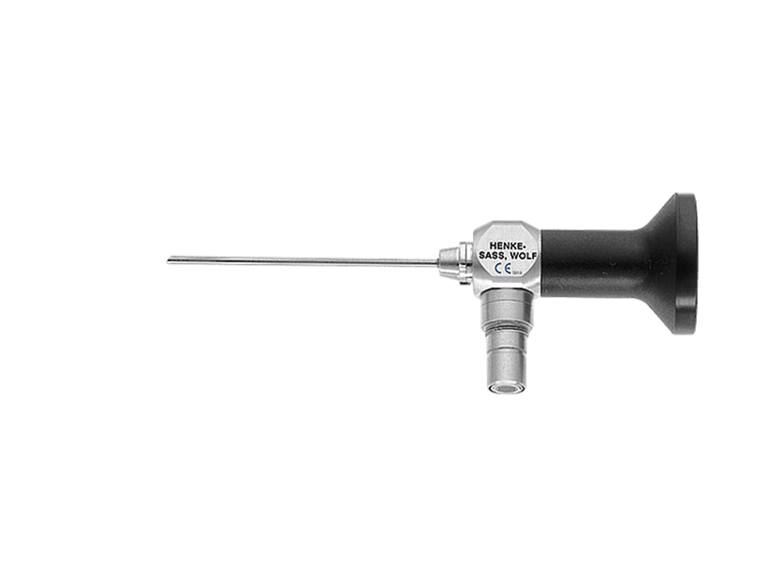 Rely on the global OEM market leader for rigid endoscopes.
The quality, durability and benefit of our products are all known worldwide – which is why they are being used across the globe with great success. When it comes to quality, endoscopes from Henke Sass Wolf are the gold standard – especially in the fields of arthroscopy, ENT, laparoscopy, gynecology and urology. Our expertise allows us to provide our customers with key competitive advantages. That starts with a Group-wide quality management system and our excellent comprehensive service. When taking advantage of our private label solution, you can add our leading endoscopes to your own product portfolio under your own name.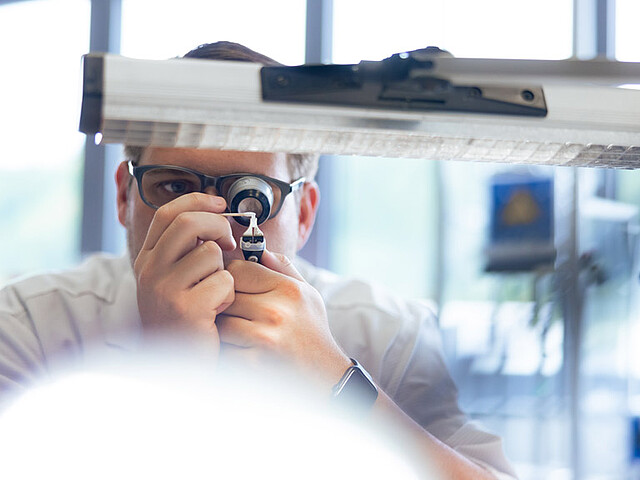 Don't lose sight of what matters.
Camera systems keep getting better. That obviously also increases the requirements on the imaging processes of endoscopy. That is why it's convenient to be able to work with in-house developed technologies today that already meet the standards of tomorrow. Endoscopes from HSW offer you outstanding optical properties and an extraordinary image brightness for an optimal surgery outcome:
Top-quality, optical system with multiple AR coats
Outstanding optical transmission
High-refractive lenses for the optimal reproduction of colors – even at high magnification levels
Extremely precise centering of optical and mechanical components for brilliant, contrast-rich images – even near the edges
High-performance fiber optics
High-quality glass cone for optimizing the light injection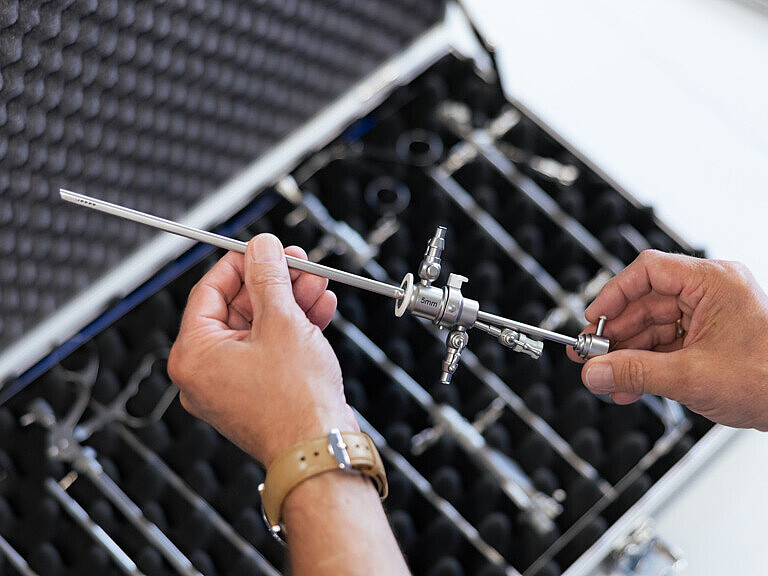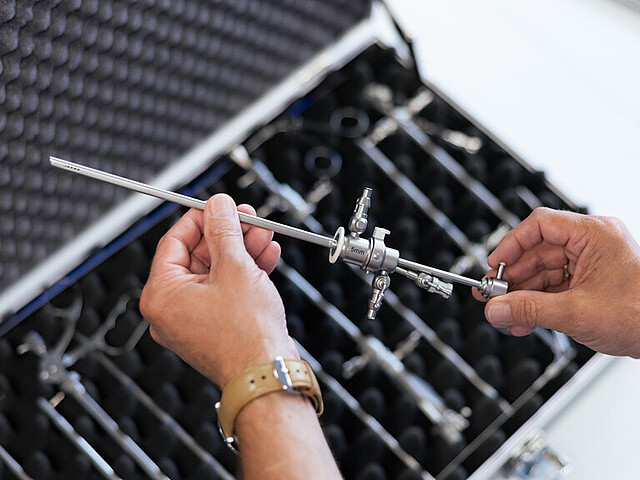 Quality that makes a noticeable difference.
HSW endoscopes feature an outstanding autoclave resistance and extremely long service lives – even when used daily. You can always count on this unmatched product quality:
Sealing of the optical system without adhesives or elastomers. Instead, we use laser welding and a special HSW soldering process
Use of top-quality stainless steel
Sapphires at the distal and proximal ends
Triple tube design provides greater stability to many endoscopes
Nitrogen-filled optical system prevents fogging up from the inside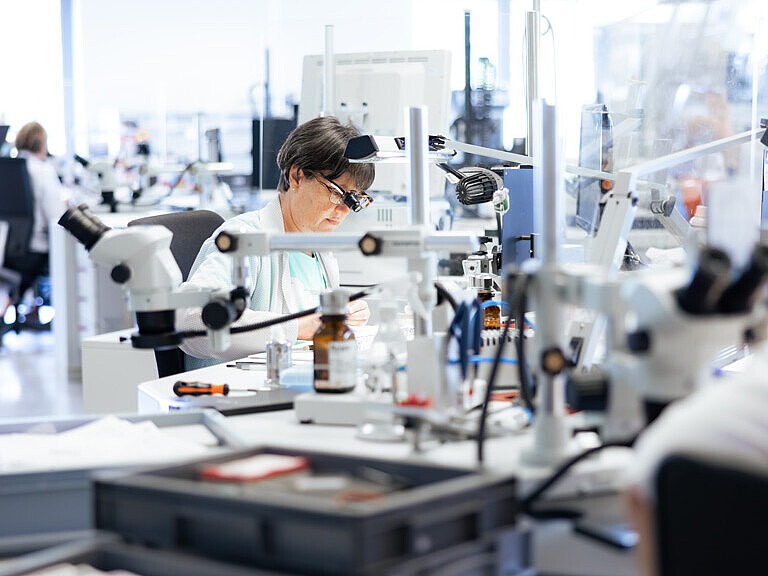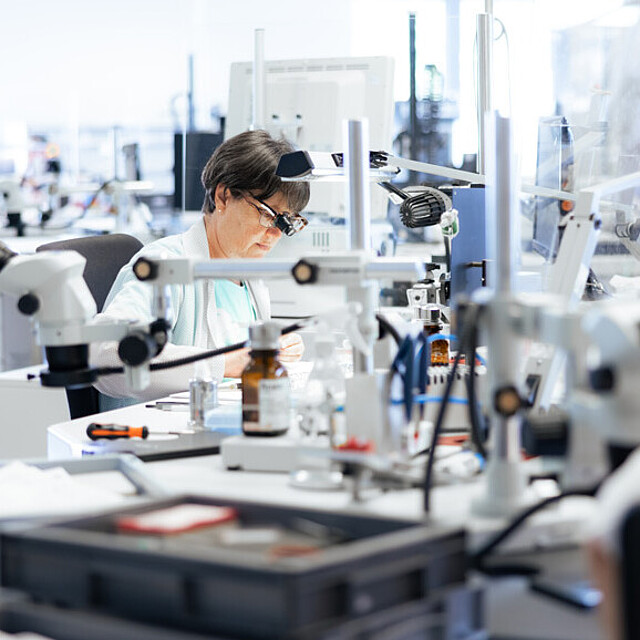 Good. Better. Technology leader.
With our own technology and development platform, you will always be one step ahead. This means that continuously large investments in the research and development of medical endoscopy at Henke Sass Wolf do not just lead to market-shaping solutions; most importantly, they offer you a technological advantage when using our products and whenever you develop a custom solution together with us.
Our own research and development with project teams boasting international experience
High vertical range of manufacture as a result of our in-house technologies
In-house lens production
State-of-the-art production plants in the US, Europe and China
Service and technology, including directly in the US
Cost benefits for our customers thanks to the economy of scale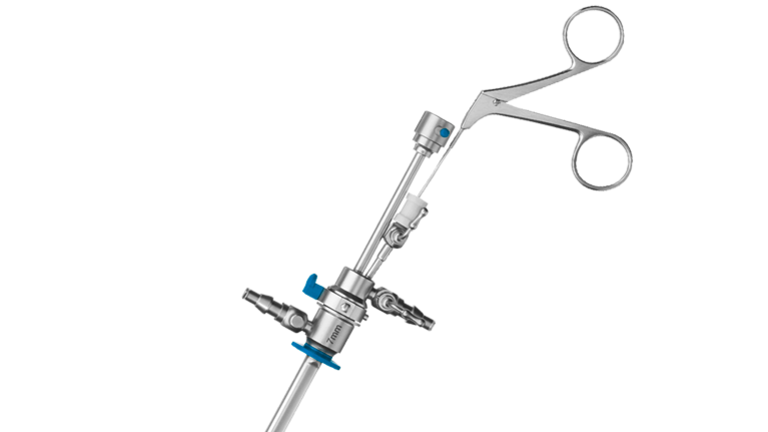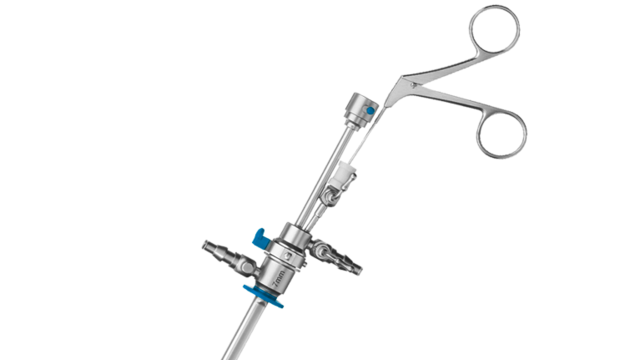 Everything from a single source –
that's the way to work.
As technology leader, we will supply you with the endoscopic core for many brand products – and, with the endoscopic instruments of Henke Sass Wolf and our subsidiary Wenkert Medizintechnik, we also offer you the optimal accessories. As our customer, that means you get perfectly matched medical endoscopes and instruments and benefit from the advantages of our reliable, comprehensive care-free package with Henke Sass Wolf as your OEM partner.